The conference will take place at estate "Sunny hill" in Doorn, the Netherlands. Hotel Landgoed Zonheuvel is situated in the Utrecht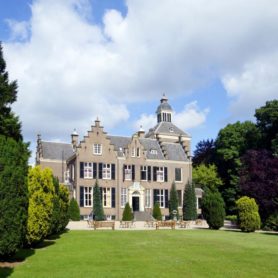 Hill Ridge National Park and provides an inspiring and intimate setting to stimulate scientific discussions and collaborations. Hotel Landgoed Zonheuvel has hotel rooms, a conference centre (castle and coach house), a restaurant, and 45 hectares of woods offering various footpaths for guests. The hotel has its own vegetable garden; and its herbs, vegetables and fruit are used to prepare the menu's and a barbecue.
The venue can be easily reached from Amsterdam airport. The direct train takes 47 minutes to train station Driebergen-Zeist. The GeoMod organization will provide short taxi rides to transport all participants to the estate.
More information will follow.